We have the wide range of Industrial Valves, Fittings, Pipes, Fasteners, Gaskets, Heat Exchangers and Industrial Pumps.
We make every efforts to supply good quality to our customers, so we have good reputation for superior quality around the world. Customer satisfaction is our main goal.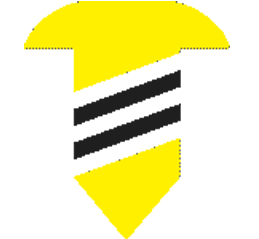 FASTENERS
longer life
With a wide range & stock of Industrial fasteners, King Technical & Industrial Equipments can serve any requirement possible. This includes metric fasteners, stainless steel fasteners, marine fasteners, construction fasteners, and other specialty fasteners.
---
HALF ROUND BOLT
We offer a comprehensive range of Industrial Fasteners that are extensively used in industrial, automotive, domestic and other industries, fasteners are available in various shapes and sizes.
HEX NUTS
We have a qualitative range of Nuts available in various technical specifications. These can be easily tailored according to the specifications provided by our clients.
HIGH TENSILE BOLT
The extensive range of Bolt offered by us is available in different sizes so that it fit in various applications. widely appreciated for their durability & corrosion resistance.
SPECIAL TYPE ALLEN BOLTS
We are instrumental in providing superior quality Special Type Allen Bolts. Made using high grade raw material, these products are in compliance with international quality standards.
SPECIAL FOUNDATION BOLTS
Our Industrial Foundation Bolts are manufactured from the superior quality raw materials to assure high durability.
LOCK NUTS
Lock nuts are available in numerous styles, grades and finishes. The term "lock nut" is not meant to imply that there is an indefinite permanency .
TURNBUCKLES
We manufacture and supply a range Lifting Accessories that is assured to have high quality standards. To meet the specific requirements of the clients, we also offer custom made Lifting Accessories
GLEND EYE BOLTS
King Technical & Industrial Equipments is engaged in exporting and importing a wide range of Lifting Eye Bolts that is available in various shapes, sizes and thicknesses.
SS EYE NUTS
King Technical & Industrial Equiments has a wide range of suitable products available in zinc plated, stainless steel and self-color designs.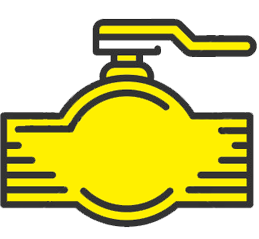 INDUSTRIAL VALVES
High quality industrial valves
King Technical & Industrial Equipment has earned an international reputation for developing and manufacturing high quality ball valves, pneumatic actuators and ancillary equipment.
---
BALL VALVES
King Technical Ball Valves are Manufactured with Full Port/Regular Port constructions. We provide Forged Carbon Steel, Carbon Steel & Stainless Steel Valves.
GATE VALVES
Gate valves are primarily designed to start or stop flow, and when a straight-line flow of fluid and minimum flow restriction are needed. These valves generally are either fully open or fully closed.
CHECK VALVES
Check valves are "automatic" valves that open with forward flow and close with reverse flow. Available in Swing, Lift (Piston & Ball), Butterfly, Stop and Tilting Disc.
GLOBE VALVES
King Technical Globe Valves are tailored to the exact requirements of our customers. We provide three globe valve body styles, Y, Angle, and T-Pattern, in ASME pressure classes through 4500 and five standard materials.
Strainer
Simple and rugged with wide range of strainer element hole sizes. Socket blowoff connection or integral blowoff valve option available on all sizes.
BUTTERFLY VALVES
Butterfly valve incorporates the optimum design features to provide long trouble free service in the field. Butterfly valve has a fully rubber lined single piece body with centric disc construction.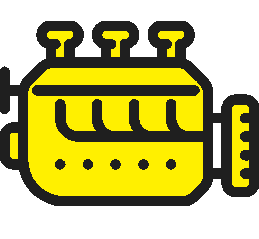 INDUSTRIAL PUMPS
solutions for the movement of fluids
Our extensive industrial pump range offers solutions for the movement of fluids from clean water to effluent, sludges,waste, drainage, abrasive liquids and acids for virtually any application.
---
CENTRIFUGAL PUMPS
Single stage centrifugal pumps are the most common pump for fluid transfer in high flow rate, low pressure installations.
GEAR PUMPS
We provide a number of types of gear pumps including internal eccentric gear pumps and external helical and modular gear pumps.
VERTICAL INLINE PUMPS
Vertical inline centrifugal pumps, as their name implies, are single stage centrifugal pumps that are specifically designed for vertical installation.