King Technical & Industrial Equipment continues to successfully develop its Product Range with Quality, Delivery and Cost Effectiveness backed by the highest level of customer service.
King Technical
your one source supplier
In collaboration with World's renowned brands, we supply complete range of Industrial Equipment suitable for all your requirements.
We have the wide range of Industrial Valves, Fittings, Pipes, Fasteners, Gaskets, Heat Exchangers and Industrial Pumps. To supply Top Quality, we include Bronze, Brass, Cast Iron, WCB, Stainless Steel, and Ductile Iron. Our product range conforms to BSPT, NPT and DIN specification and flange ends conform to JIS, ANSI, BS4504, PN 10, PN 16 standard.
We make every efforts to supply good quality to our customers, so we have good reputation for superior quality around the world. Customer satisfaction is our main goal.
---
Contact us

Leading Supplier for Petrochemical, Fertilizers, and Oil Field Industry. Feel Free to contact us.
the world<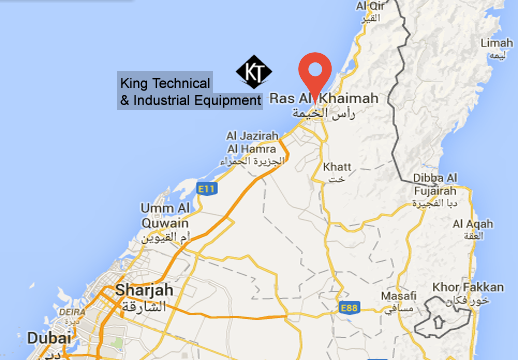 P.O.Box: 3654
RAK Free Zone
United Arab Emirates
Tel: +971 55 299 6394; +971 501 481 916
Fax: +971 66560 160
Email: kingtech@emirates.net.ae
Go to contact centre
We Stock
nearly 35000 line items of leading Business Houses in the Middle East
for the supply of various Industrial Products.

---

---

King Technical formed in 1998 and through product innovation and Industry expertise; today we are the leader in this field. In addition we have developed our business globally and beyond by forging relationships with our customer base and introducing other proven manufacturers that supply the industrial equipment for Petro Chemical, Fertilizer, Offshore, Oilfield industries.

By doing this King Technical continues to successfully develop our product range and grow our reputation worldwide. Our customer base is growing daily and this is simply down to three main focus points - Quality, Delivery and Cost Effectiveness backed by the highest level of customer service.